Limitlessness of printing capabilities
Prior to joining Colyer Group, I was not aware of the limitlessness of printing capabilities. I had previously worked for an organization which specialized in the re-selling of medical printers, and I was surprised by how just how varied printers can be when their target audience is different. For example, my focus used to be with medical printers; providing label and wristband solutions for large NHS trusts and private medical institutes. I suppose therefore that I was caught out when I realized that equipment with advanced cutting and adhesive functionalities were redundant within, if you excuse the pun, the bigger picture. I can say with confidence that the next line of Xerox machines will probably allow you to cook your dinner off them.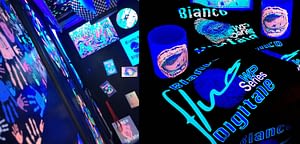 Fortunately, I was saved by the fact that I was already aware of different kinds of devices (CADs, MFDs and latex, for example), although I was not aware of the scale of the technical field, particularly the huge steps that had been made within the competitive field. Beginning the Xerox e-learning program resolved these curiosities very quickly; while different buzzwords seemed to present a huge mountain to climb in terms of getting to grips with the new software and hardware, the Xerox e-learning in particular provided very concise training which allowed me to understand the Xerox products much more effectively.
I had previously worked in a sales environment, but not one which was as competitive (i.e. There was no monetary incentive for making sales, although there may have been a bigger Christmas bonus based on general performance. Also, having worked at this company for four years, I already had strong relationships with my account contacts, which is obviously a lot easier than establishing sales with brand new contacts. I had previously found new business through referrals, but I hope I will be forgiven for feeling a little intimidated at the prospect of going out into the wild world of workplace solutions without a compass.
---
We did however read a small selection of sales publications to understand basic and advanced sales techniques:
Frankly speaking, I found these books a little contrived and dare I say, archaic. Although sales has moved on in the context of salespeople no longer being the 'ghouls' of any workplace, people are habitually wary and I believe hold a level of contempt towards somebody whom, in their eyes, might be trying to make a quick buck for a shoddy piece of equipment. Products as entities are becoming more and more redundant, a business relationship with somebody a consumer can trust is now paramount. This all comes down to simply believing what you are selling. This is not a jedi mind trick, with Repropoint, this is very straightforward – the products we offer are top of the tree in their respective fields (enter second phase of sales pitch here!) and the only real task when approaching a customer is the eloquent expression of that. The bottom line basically runs on the basis that nine times out of ten, if you do not believe in what you are selling, then you will not be trying to sell that product for very long until you are shown the door.
The positive spin to this is of course that if you do believe in what you are selling, then you have nothing to hide. In my early experience with Repropoint, the only questions I fear come down to specific hardware functions as I am still learning the technical jargon. This is where days out at the Xerox iC are vital. They simply redeliver information you know but while exercising it. As someone who has always benefitted to a hand-on approach in their learning (regardless of subject), this has brought my knowledge and subsequently my confidence on tenfold. I now have no qualms about approaching somebody to talk about their printing setup, because I believe that what I can provide would guarantee improvement, and I feel more able to express that every day.
There is still so much to learn, I am greatly enjoying my current focus on the T-series wide format machines. I thoroughly revel in talking to customers about them and hearing positive feedback at about what I am describing. It proves to me that I have been able to not only absorb the information, be it technical or practical, of a product, but also fluently channel it in my customer approach. There is still much to refine and more to learn, but it has been a cracking first five weeks at Repropoint with what I would say, at least on a personal level, has been very successful.
I do feel that I have a lot more success when meeting somebody face-to-face rather than over the phone and I always encourage people to pursue a similar route when approaching new customers. A smile is much easier seen rather than heard in London, and Spring is almost here.
---
Blog is written by
Jack, Business Development Executive
Favourite colour: Green
Favourite holiday destination: Cornwall
Jack joined Colyer Group to broaden his skills in sales and business development. He previously lived in Prague for 2 years working in finance. Jack is an avid Yeovil Town FC supporter (in victory and defeat, hopefully one day in victory!), but Jack also enjoys creative writing, roast dinners and meeting new people. He's also really tall. Like, really tall.